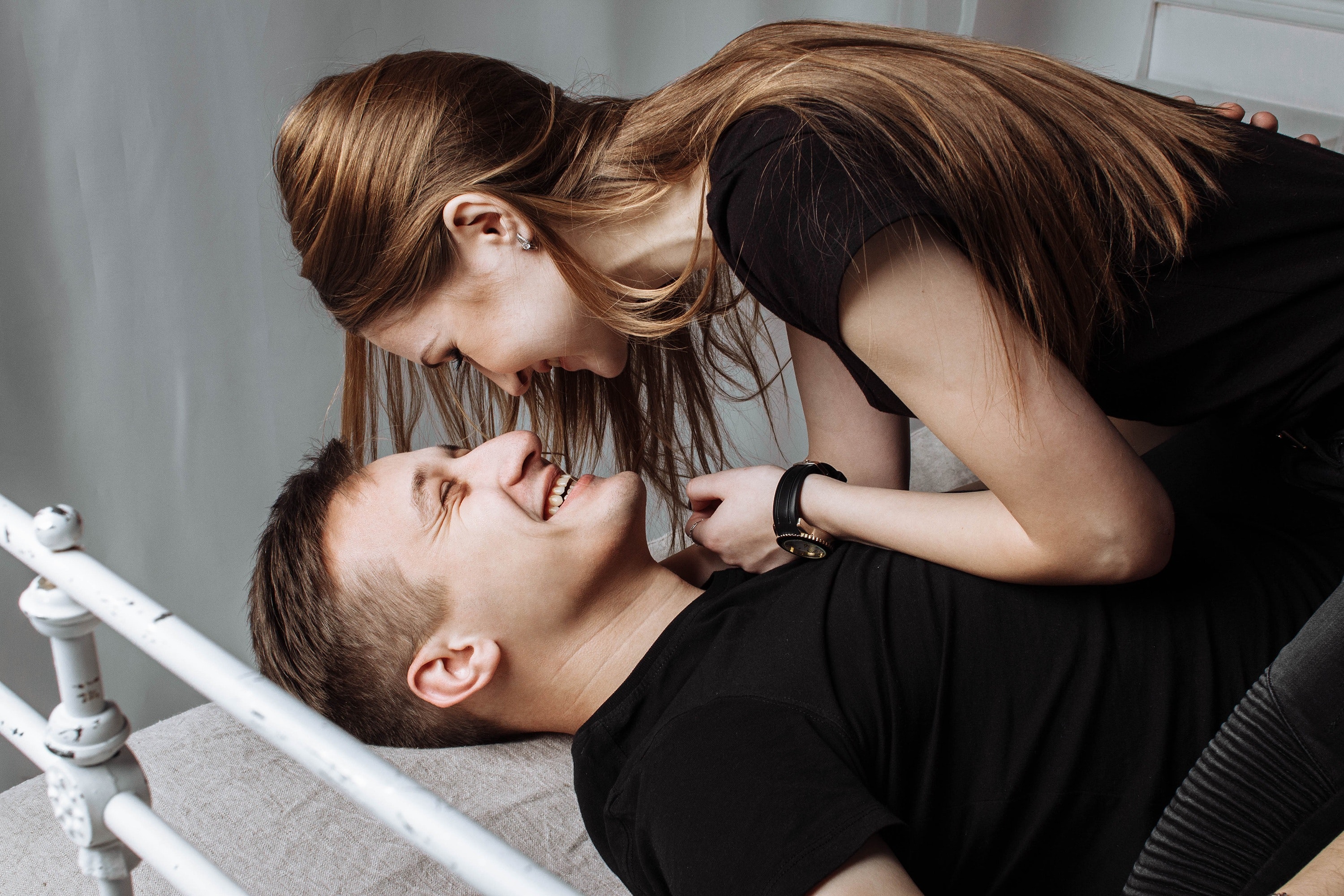 Don't be afraid to initiate
There is nothing wrong with showing your partner that you want him. You can tell him all you want, but the most important thing is to show him. Lots of men say that they really just want their partner to reach out and make the first move. Think how loved, valued and desired you feel when your partner pulls you close. Don't you think he wants to feel that too?  You don't have to go overboard and meet him at the door wrapped in cling film. Just reach out and touch him. Kiss him passionately. Watch a sexy movie or otherwise show him that you're feeling frisky.
Be affectionate
Hold hands. Touch each other. Kiss regularly.  Have intimate contact even when you are not having sex. All of these things show that you are connected to each other. This shows your appreciation of him and will definitely boost your satisfaction. Take the opportunity to let your parent know that you love and want them whenever they are around.
Take a break
As strange as it seems, taking a break from sex for a short, agreed period of time is a great way to build up the anticipation and sexual tension between each other. Tease and flirt with each other.  Think of ways to turn each other on without having it culminate in sex.  This will tell your partner that you truly desire him.
Pay him a compliment
Everyone loves to hear something nice about themselves.  Compliment him on his physique or performance and he will come back for more.  Don't compliment him if the only reason you are doing it is to get a compliment back.Say something you really like. Maybe the curve of his bicep makes your mouth water. Maybe the sparkle in his eyes makes your heart skip a beat.  Compliments will make him feel wanted and loved.
Share your naughty thoughts with him
Everyone fantasizes.   Share them with your partner. Remember that you can use these to make you happy. You do not ever have to use fantasies that make you feel uncomfortable or scared.  That being said, your partner will be excited because they love sharing this side of you.  There are many books you can read that can help you pinpoint what truly turns you on.  Be sure to tell him the things he does that makes you feel sexy.
Another good way to keep your partner fascinated by you is to learn what you like and communicate it to him. Yes, be willing to please him, but don't be afraid to let him know what you want as well.